Lifecare foundation initiative towards making society healthy 
Lifecare foundation under its mission of Sehamand Samaz took the initiative of providing doctors and diets consultation to the patients who undergone preventive health screening. These consultations come up without any cost to the patients. 
We believe that patients should get consultation of doctor to understand their health screening reports observation so that timely interventions can be done and steps can be taken to cure the disease at early stage.  This will help in completing the preventive screening cycle otherwise in remote areas where doctors are not easily accessible it has been seen that patients gets their blood test done and didn't action on the reports finding due to low accessibility of doctors near them. 
Thus we wanted to assure that patients get the consultation & suggestion based on their results findings. 
Our team of doctors and dietician contact patients make them understand their reports observation and prescribe them further course of action.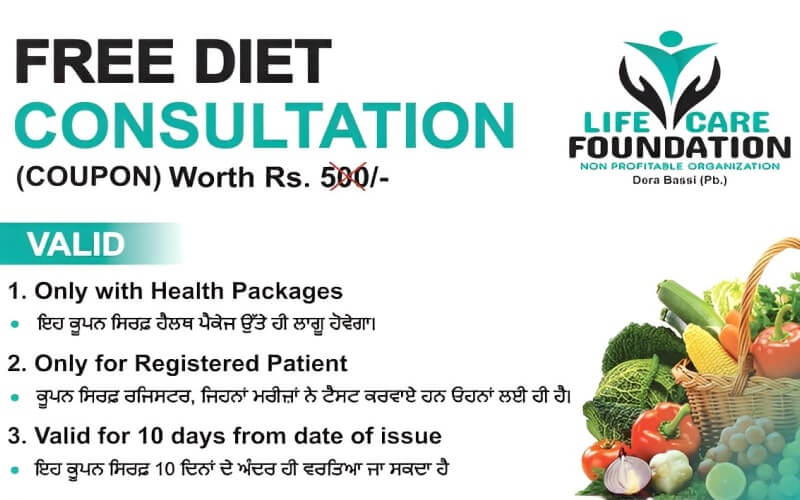 Further we believe healthily diet habits helps in keeping society fit thus we promote healthy lifestyle through our diet programmes. Where dietician contacts the patients and based upon their medical history and health screening reports customized diet plan is prescribed to the patients. 
Through this programme we are able to impact thousands of patient lives and continuing the same. This is not only impacting people lives medically but financially too as at very affordable cost needy one can get their preventive screening done and gets the doctors and diet consultation without any additional cost.