Full Body Checkup & Tests in Kharar
Diagnose any underlying health issues early and keep severe ill-health conditions at bay with our routine full body checkup and blood tests.

Test Criteria
Know If These Tests Are Ideal For You
FAQs
Helps you know your test better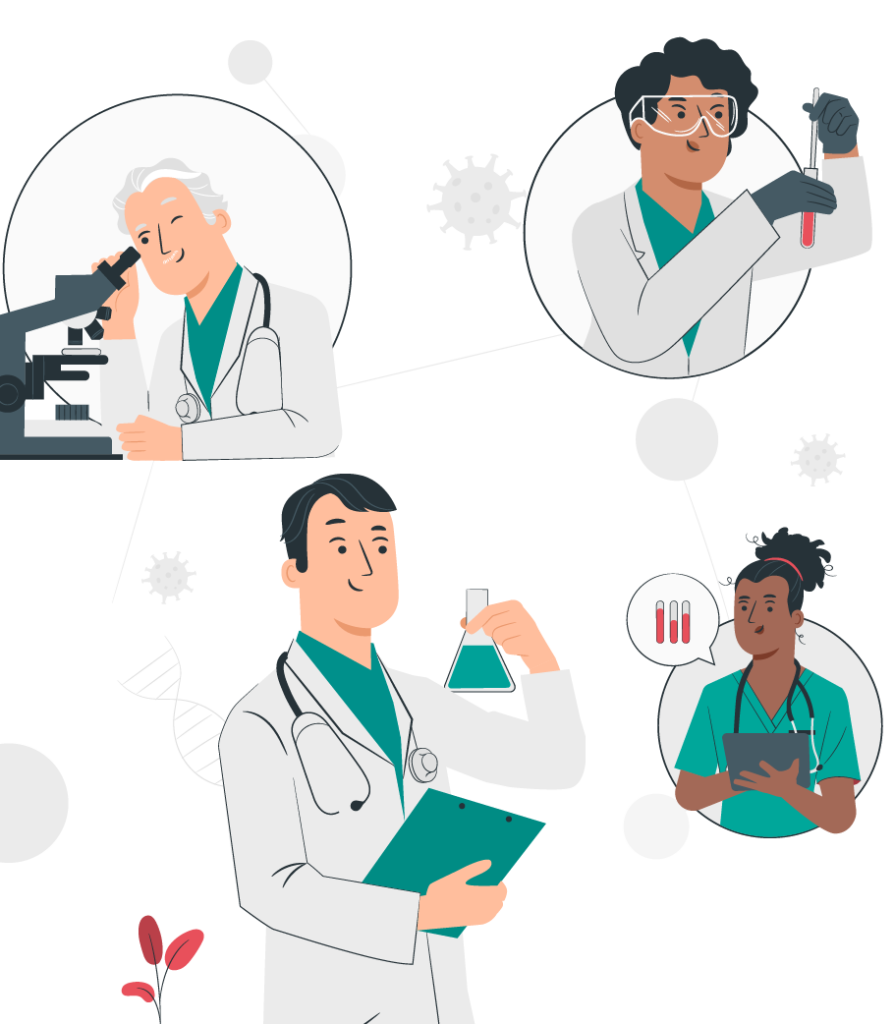 Get the best Health Packages in Kharar
Helps you know your test better
Full Body Checkup & Lab Tests 
In the hustle and bustle of a busy routine, all of us at some time forget about our health and wellness. Though some of us just don't get enough time to take care of our health, others neglect eating healthy diet and doing exercise, which eventually leads to lifestyle illnesses and chronic diseases. To keep your health and wellness in check, Life Care Foundation offers full body checkup and lab tests in Kharar at a discounted price.
Life Care Foundation is a not-for-profit organisation proudly offering a myriad of healthcare services to individuals of all ages. From full body lab tests to physiotherapy and lab on wheels mobile laboratory assistance, our healthcare services are aimed at providing the world class lab services to all, no matter which caste or community they belong to.
So, get a full body tests in Kharar once in a while to keep all those diseases at bay.
What is a Full Body Checkup and When You Need It?
A full body test includes a variety of checkups, including blood sugar, lipid profile, thyroid profile, blood profile, and many more. We recommend getting full body checkup done once every six months to identify signs of any underlying disease and prevent any chronic ailment. Some of the circumstances when you should consider a full body checkup are as follows:
If you notice any of the above mentioned symptoms, you should get your full body tests done immediately at one of the Life Care Foundation labs.
Benefits of Regular Full Body Tests
The benefits of getting a full body test done are numerous. Some of them are as follows:
Lowers Risk of Sickness: With a full body test, you can detect the risk of diseases before they become chronic. Once you determine any risk of diseases, you can reduce your chances of severe sickness easily.
Early Detection of Diseases: A whole body health checkup can help you detect the signs of any life-threatening diseases. You can take precautions and medications to prevent any chronic disease thereafter.
Improve Quality of Life: By determining the signs and risks of any dangerous disease, you can keep it at bay and live a quality life, free of health complications.
For a longer and healthier life, individuals should get their full body checkup done regularly by a reliable diagnostics services provider like us.
Full Body Checkup Price in Kharar
| | |
| --- | --- |
| Name Of The Test | Full Body Checkup in Kharar |
| Sample Type | Blood |
| Number Of Tests | 68 |
| Actual Test Price | ₹3000 |
| Discounted Test Price | ₹950 |
| Home Sample Collection | Available |
| Additional Cost For Home Sample Collection | ₹100 |
| Fasting Before Test | 10-12 Hrs Fasting Required |
| Get Reports Within | Same Day |
Full Body Tests At A World Class Laboratory
Located in the state of Punjab, we are dedicated to helping people live a happy and healthy life. Our healthcare providers work round the clock to provide the patients with the medical care they need to improve their overall quality of life. If you are also in need of a full body checkup in Kharar, reach us without delay.

No matter, how busy you are, overlooking health can cause severe health risks and disorders. So, it is good to go for full body blood tests in Kharar to diagnose any underlying health symptoms you might be carrying.
Complete Body Test Lab in Kharar
There are a number of tests involved in full body checkup and you can choose those depending on your doctor's advice. At Life Care Foundation, we offer complete body test package in Kharar including:
Thyroid Profile – Total
Blood Glucose Fasting
Kidney Function Test / KFT
CBC Test
Liver Function Test / LFT
Lipid Profile
We are a leading diagnostics lab in Kharar that offers discounted body tests at an amazing price. Our lab technicians utilise the world's best diagnostic technology to prepare accurate blood reports.
Symptoms That Points For Full Body Checkup
Sudden changes in weight
Dizziness and extreme fatigue
Change in eating patterns and appetite
Improper sleeping patterns
Severe pain in joints, muscles, and more
Frequent cough, cold, fever, and headache
Irregular bowel movement
Irritability and mood swings
Though these symptoms may seem usual, you may require immediate attention and should talk to your healthcare provider on the go if you are facing any of these.
What To Take Care Of A Day Before Tests?
Get enough rest the night before the test
Watch your diet
Fast for at least 8 hours before the test
Avoid drinking and smoking
Avoid engaging in an intense workout
Carry existing medical reports or history
Wear loose and comfortable clothing
Avoid examinations during the period
Consult a healthcare professional for advice
These are simple advices that may affect the outcome of the test. If you are taking any medications or have an existing medical condition, ask your doctor for any precautions to take before the test.
Our Plans for Full Body Checkup
Life Care Foundation offers two packages for full body checkup that are as follows:
Basic Body Checkup & Tests
Advance Body Checkup & Tests
Full body test price in Kharar varies depending on the lab service provider you are visiting and at Life Care Foundation, we charge reasonable costs for getting your blood tested.
Book A Full Body Test Today!
Want to ensure good health and fitness? Book your next full body test in Kharar today with Life Care Foundation.
Contact us to learn more about our plans and pricing for a full body checkup today!